You can register and become a member. It's completely FREE.
Register
Mujeres solteras activas —
18374
Actualmente en línea —
100
Mujeres de Ucrania —
13849
My love is all I have to give.

Yeuhenia

32 años mujer Minsk, Belarus

I am a romantic person who loves to dream. Yes, I had a relationship and I was not happy in them ... because life is one and you need to live it as you want !! Do you agree with m... más información sobre Yeuhenia de Minsk
I know, that I have quite an unusual name...

Karina

30 años mujer Lodz, Warsaw, Poland

I know, that I have quite an unusual name, but there is no necessary to call me Karina Agnieszka. Just Karina will be enough As you can notice from my profile, I like to lear... más información sobre Karina de Lodz, Warsaw
We know the fullness of this "wealth" through those we love...

Aleksandra

26 años mujer Kiev, Ukraine

I need to tell you about myself? Well, I don't even know where to start... I am so different that I myself cannot imagine who I really am Today I am an iron lady who, with a ... más información sobre Aleksandra de Kiev
First of all I am a woman who is seeking for love

Juliya

36 años mujer Krivoy Rog, Ukraine

I am tender and mild by my nature, smart and passionate ..very cheerful, optimistic and friendly person. I think I am a good listener and quite an educated person to talk with abou... más información sobre Juliya de Krivoy Rog
For you I would cross, The rivers most wide

Elena

60 años mujer Mariupol, Ukraine

Here I should describe my character but it is not so simple. I'd like to say that I have all the positive traits and have no lacks but of course that is not truth. I am just a huma... más información sobre Elena de Mariupol
GARANTÍA DE SATISFACCIÓN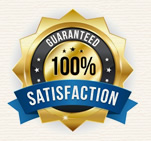 Si no está totalmente satisfecho con nuestro servicio, por cualquier razón, contáctenos dentro de los 30 días siguientes a su compra y le devolveremos el 100% de su dinero, conforme a nuestra política.