You can register and become a member. It's completely FREE.
Register
Mujeres solteras activas —
17156
Actualmente en línea —
563
Mujeres de Ucrania —
11568
Many of our female members are in Ukraine and they really need your words of support right now!
romantic girl

Oksana

32 años mujer Melitopol, Ukraine

I think that I'm very romantic and funny person. I have good sense of humor, so you will not be boring with me, I promise. I can thank my parents for making me kind, wise, kind-he... más información sobre Oksana de Melitopol
Do you believe in true love? Me - yes.

Irina

51 años mujer Kiev, Ukraine

My personality is loving, caring and very romantic. I am well-balanced, hard-working, easy-going, positive, energetic with many different ideas. I am serious and mature, but still ... más información sobre Irina de Kiev
The taste of life is happiness!!!

Olha

39 años mujer Valencia/Kyiv, Spain

What makes me happy? Everything is simple)) Slow and quiet morning coffee in your favorite cup, especially the first 30 seconds after sleep. Warm and bright sun, I want it to alw... más información sobre Olha de Valencia/Kyiv
Kindness is the most important quality in any person

Olga

34 años mujer Turin, Italy

I try to change this world, and although it is very difficult for me to do this, I believe with all my heart that only kindness can save this world therefore the very first thing I... más información sobre Olga de Turin
I WANT TO KNOW YOU BETTER

Maria

29 años mujer Bogota, Colombia

Dating sites have become very popular now. And I was a skeptic on this topic for a long time, but I decided to try to register, as I used to check everything on myself, not really ... más información sobre Maria de Bogota
GARANTÍA DE SATISFACCIÓN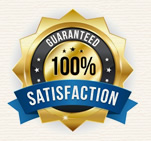 Si no está totalmente satisfecho con nuestro servicio, por cualquier razón, contáctenos dentro de los 30 días siguientes a su compra y le devolveremos el 100% de su dinero, conforme a nuestra política.