You can register and become a member. It's completely FREE.
Register
Mujeres solteras activas —
16653
Actualmente en línea —
453
Mujeres de Ucrania —
11052
Many of our female members are in Ukraine and they really need your words of support right now!
I am a real girl

Yuliya

29 años mujer Orenburg, Russia

I am adult girl ready to take care of myself but indeed the most wanted thing is to be next to someone caring and loving. Someone who cares about you to listen to you and to unders... más información sobre Yuliya de Orenburg
PERFECT DAY ALWAYS STARTS WITH A MASSAGE!

Lilia

24 años mujer Kiev, Ukraine

Are you ready to get all my tenderness?Femininity and sexuality...Sensuality and tenderness... I think not many women can combine these qualities in themselves. I'm very positive ... más información sobre Lilia de Kiev
I'm a firm believer in living life to the fullest💋💋💋

Verónika

31 años mujer Lisbon/Rio de janeiro , Portugal

My name is Veronika, and I'm an event organizer and brand owner who splits her time between Rio and Lisbon. I'm a dancer at heart and love expressing myself through movement. In my... más información sobre Verónika de Lisbon/Rio de janeiro
I am where a new life begins!

Kristina

37 años mujer La Garriga, Spain

Tenderness is something that should be in every woman, but not every woman has it. Therefore, I want to start my description with the fact that tenderness is what distinguishes me ... más información sobre Kristina de La Garriga
make my heart skip a beat..

Maria

38 años mujer Mexico city, Mexico

I'm not a typical señorita - I love to laugh and joke around, and I've been known to bust out a spontaneous karaoke session (even if I'm a terrible singer!). I'm a hopeless romanti... más información sobre Maria de Mexico city
GARANTÍA DE SATISFACCIÓN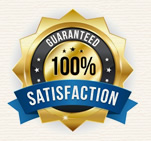 Si no está totalmente satisfecho con nuestro servicio, por cualquier razón, contáctenos dentro de los 30 días siguientes a su compra y le devolveremos el 100% de su dinero, conforme a nuestra política.